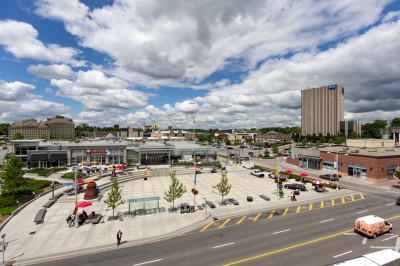 * * *
NEW For music submissions, please e-mail: music@ckwr.com
***
As Waterloo Region's #1 community radio station, FM 98.5 CKWR is here to help you spread the word about your organization's upcoming events. E-mail your details and we'll do what we can to help share the info!
Please e-mail: communityfirst@ckwr.com to submit your event.
BE SURE TO INCLUDE:
Your contact information (e-mail, website and phone number)
Event title
Event location
Event date
Event time
A brief description of your event (something that can be read comfortably within 30 seconds)
We classify some of the community events we receive as advertisements. This includes repeating or recurring events and those promoting specific products or businesses. In those cases, we will refer your details to our sales manager, Elizabeth Ingle. To contact her directly, please call 519-886-9870 x35
NOTE: We reserve the right to edit for content and clarity and do not necessarily support or endorse the views of those submitting events. Submissions must be clear and comprehensive and must include full details. Event submissions that are confusing or missing crucial information will not be considered.
Please also note that we do not usually share ticket prices but will happily refer those interested to your contact info for further details.
For more information, please e-mail: communityfirst@ckwr.com
***